SERVICES
Virus Protection & Removal
At Computer Solutions Wales, we understand that viruses and malware can pose a serious threat to your devices and your data. That's why we offer comprehensive virus protection and removal services to help you keep your devices safe and secure.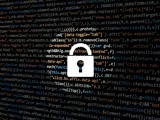 Virus Protection & Removal
SERVICES WE OFFER:
SERVICES
Virus Protection
We offer a wide range of anti-virus products for students, businesses, non-profit organisations, and home use. Our anti-virus products are carefully selected from top-rated providers, ensuring that you get the best possible protection for your devices. We work with our suppliers to negotiate competitive pricing, so we can offer you great deals on full license keys for your anti-virus software. We can help you choose the right product for your needs and provide installation and setup services to ensure that your devices are fully protected.
SERVICES
Virus Removal
Our team of IT specialists has extensive experience in removing viruses and malware from a wide range of devices. We use state-of-the-art tools and techniques to detect and remove viruses, and we take care to minimise any data loss or system downtime in the process. If we're unable to remove the virus manually, our team will work with you to back up your important data and files and then reinstall your operating system from scratch. This ensures that your device is fully cleaned of any viruses or malware and is restored to its original, like-new condition.
COMPREHENSIVE VIRUS SOLUTIONS
At Computer Solutions Wales, we pride ourselves on providing personalised service and support to our clients. Our team is available to assist you with any virus-related issues you may encounter, from virus removal to ongoing monitoring and threat detection.
EXPERIENCED, PROFESSIONAL SUPPORT
GET IN TOUCH
Our team of experienced professionals is waiting to help with all of your technology needs, from network setup and maintenance to software installation and troubleshooting.
Click the "Contact Us" button below to get in touch.