About Us
Our vision is to grow and develop as the #1 service centre for PC and laptop users in our country!
We are going to achieve this by converting all opportunities into sustainable business growth, nurturing a culture of innovation, and providing better value to our partners and consumers while also offering best-in-class services.
We provide innovative repair services for your computers, laptops, and other high-tech devices and gadgets. We also aim to give you excellent customer service and quality repair with a quick turnaround.
We strive to get you back to normal use of your device as soon as possible without the need to overpay for our services!
We aim to help our clients recover their devices' operability and educate them on how to avoid such issues in the future. Our team also strives to offer top-notch customer service through consulting our regular and new customers on how to easily install software and how basic maintenance of their computers can help them.
WHY INVEST IN US?
Our outstanding team features top professionals dedicated to going the extra mile for client satisfaction. We maintain a high success rate in keeping businesses on track with daily operations, utilizing premium IT systems, including RMM and ticketing customer service. We support your growth with training and weekly meetings for continuous improvement.
WHY JOIN OUR FAMILY?
You'll receive training and weekly meetings for advertising support in your area, enjoy regular earnings, be your own boss, choose your workdays, and collaborate on social media posts. At Computer Solutions Wales, we are a tight-knit family, always standing by each other.
HOW MUCH WILL IT COST?
Affordable & positive cash-flow, our 100% ROI within the first year offers exceptional value. The set-up cost for this premier regional Computer Repair 'territory' depends on location, demand, and the size of its exclusive area (covering England & Wales). With a £14,000 set-up cost, Computer Solutions Wales projects an ROI in under 18 months.
WHAT WILL YOU RECEIVE?
Our aspiration for technological excellence drives us to expand our reach. As a franchisee, you'll receive valuable hardware, software, and services:
 Inspiron 15 Laptop
OptiPlex 5090 SFF
Dell 24" Monitor
Software: W10, W11, Password Breaker, Anti-Virus 
Marketing tools, graphics, and logo
Customer & Remote Management System
24/7 Support 
Website business location listing 
Custom advertising 
Company emails & CSW staff portal access
Package Deals & Offers
We want to give our franchisees the best possible deals which are best suited to their needs and organization. We currently have three package deals available; our Gold, Silver and Bronze packages.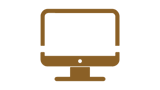 BRONZE PACKAGE
The Bronze Package covers all of the basics a business needs to run efficiently. This contains all hardware and software detailed in the pack as well as our 24/7 tech support.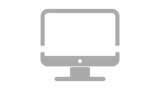 SILVER PACKAGE
The Silver Package is a brand refresh for your company. You will receive the hardware and software in the bronze package you will receive some new marketing such as business cards, flyers, menus, or whatever you're business needs. All of our work is done by a Graphic Designer with a bachelor's Honours in Graphic Communication so all of the work is tailormade specifically for your organisation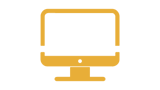 GOLD PACKAGE
The Gold Package is the full company refresh. Alongside the bronze pack hardware and software, you will receive ten marketing posts of your choice for your own company delivered as high-quality, screen-ready PNG files, branding, flyers, business cards or whatever you request. Gold Package owners also have entrance to our priority list. These individuals are top of the list for call-outs, tech support, web design and graphic design work.
EXPERIENCED, PROFESSIONAL SUPPORT
GET IN TOUCH
Our team of experienced professionals is waiting to help with all of your technology needs, from network setup and maintenance to software installation and troubleshooting.
Click the "Contact Us" button below to get in touch.